Orthopedic injuries are common. A variety of factors can cause orthopedic injuries. However, an orthopedic surgeon can very well deal with it. As practicing orthopedic doctor in Anand, we have often observed that patients have a notion that they need to visit the best orthopedic doctor only when the bone is broken.
In reality, it is not so. An orthopedic surgeon deals with the muscles that make up the musculoskeletal system, tendons, and ligaments. Today as an orthopedic doctor in Anand, I wish to clarify certain doubts and make you aware of the facilities that we have at Prime Orthopedic and Spine Hospital.
What Does An Orthopedic Surgeon Treat?
If you are facing any issues with your ligaments, bones, tendons, or muscles due to a recent injury or as a result of a past injury then you can visit an orthopedic doctor in Anand.
In our hospital, we guide you in treating various orthopedic diseases. It can be either through medication, injections, physical therapy, or surgery.
As an orthopedic doctor in Anand, we offer treatments for ankle, knee, hip, spine, shoulder, cervical spine, hand, and neck. For precision and minimum blood loss during the surgery, we adopt minimally invasive surgery.
During a minimally invasive surgery, a soft tube-like instrument is inserted into the body. It contains the cameras attached to it. That helps us to clearly inside your body. With the help of scissors attached to it, we can operate on you. It causes less blood loss and requires less time to recover.
How Can You Recognize Whether Your Body Part Is Fractured?
In case of a sudden injury to your body parts, you ming not be able to judge whether it is a sprain or a fracture. Here are the things that point to a fracture.
Grinding noises when the injury happens.

Swelling, burning, or tenderness near the injured area.

Difficulty in moving the injured body part.

Deformation of the body.

Feeling dizzy
In all of the above cases, you need an expert opinion of an orthopedic surgeon.
At times presence of some diseases also causes bone-related issues. Long-term illnesses that affect bone health are:
Arthritis

Bursitis

Chronic muscle and joint pain

Non-cancerous (benign) tumours

Cancerous tumors that start in the bone (sarcomas)

Cancerous tumours that spread to the bone from somewhere else (metastatic)

Blood cancers like multiple myeloma can weaken bones
What Kinds Of Reports Are Needed By An Orthopedic Surgeon To Diagnose The Problem?
We generally require X-rays for a proper view. In some cases, we require MRI or CT-Scan. In case of surgery, we require blood tests. We have in-house facilities for X-rays and CT-Scan.
What Facilities Do We Offer At Our Hospital?
Operation Theatres:
We have ultra-modern operation theatres with high-tech IITV.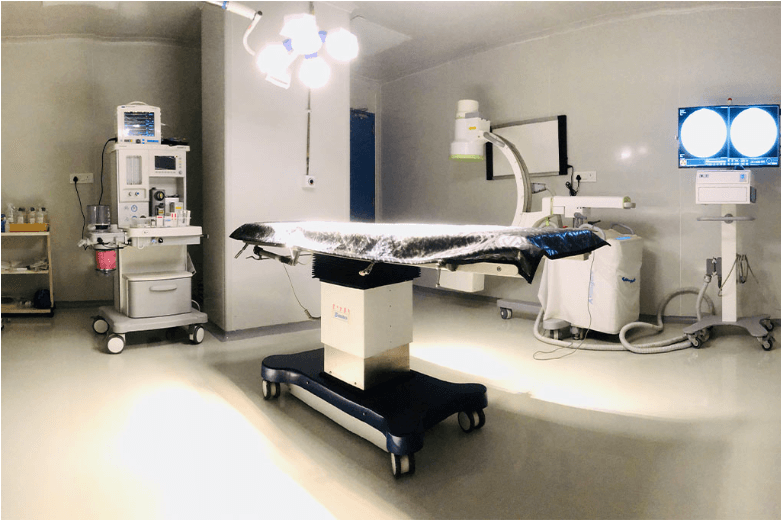 OT is fully equipped to deal with all types of orthopedic surgeries and trauma cases. It is equipped with a Karl Storz camera for endoscopic spine surgery. C-arm intensifier helps us to take X-rays during the operation.
Physiotherapy:
Medicines can cure diseases but they cannot help you to restore mobility. During surgery, damage occurs to the tissues. It is necessary to build muscle strength. Physiotherapy can help after surgery.
Not only that, you should approach a physiotherapist if you have problems relating to:
Neurological problems
Loss of balance
Chronic pain
Strengthening parts of the body after a stroke
Helps in case of frozen shoulder, joint replacements
CT Scan Machine:
As one of the best orthopedic doctor in Anand, we understand how difficult it is to move to other places to get the report done. To facilitate smooth flow, we have an in-built CT-Scan machine at our hospital.
Laboratory & Sonography Machines:
We have an in-house laboratory so you need not go anywhere for reports. Also, timely reports help us to speed up the process.
Special Rooms & ICU: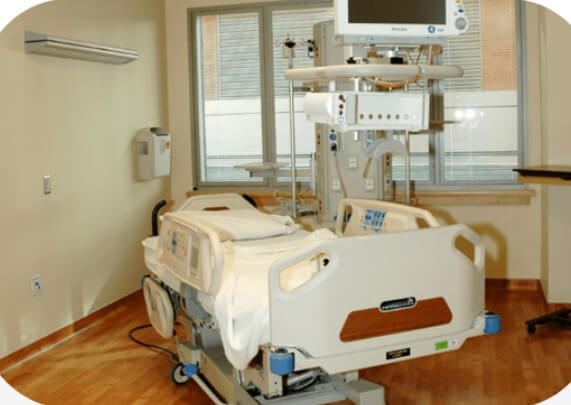 We have semi-special, special rooms and a general ward to suit your needs. Also, we have a hi-tech ICU for critical cases. In case you are facing any orthopedic problems you can approach us. We are an ISO 6-certified hospital and rank among the 'top orthopedic surgeons in Anand.